French Jewellery House Mellerio dits Meller, Jewellery in Pre-Raphaelite Paintings, Princess Louise, Duchess of Argyll and American Society – a fascinating mix of Talks to fill the long Summer Days
Doors open 11am – the Talk starts 11.30am
£38.00 per person
Tea and Coffee on arrival
Complimentary Glass of Fizz after the talk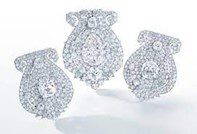 JUNE
Wednesday 1st, Saturday 11th or Friday 24th 
Love and Luxury: American Society Weddings
This talk will delve into the lavish world of American heiresses and look at the way in which the jewellery industry capitalized on the fashionable weddings of the late C19th and early part of the C20th, held both in America and Britain. From the end of the C19th to the 1940's the daughters of wealthy American families came to England looking for love and luxury and of course a title. They became known as the "million dollar princesses or duchesses", bringing their family wealth to the English Aristocracy. The jewellery collections of Beatrice Forbes, Countess of Granard, Consuelo Montagu, Duchess of Manchester and Marchioness Curzon of Kedleston will be amongst those considered.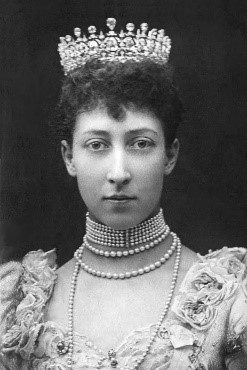 JUNE
Friday 10th, Saturday 25th or Thursday 30th
Princess Louise, Duchess of Argyll: Her Life Through Jewels
This talk will look at the beautiful jewellery owned by Princess Louise, daughter of Queen Victoria and Prince Albert as well as the Argyll family jewellery that she wore when she became the Duchess of Argyll. Despite her royal upbringing Louise liked a low key existence, however the jewellery presented to her on her wedding day was far from low key, reportedly being one of the largest collections of jewellery ever received by an English Princess. We will look at this beautiful jewellery as well as the jewels belonging to the Argyll family, including the Argyll Diamond Daisy Brooches and the Fife Tiara.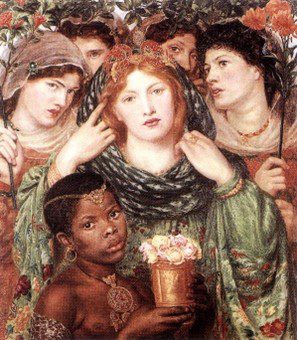 JULY
Thursday 21st, Saturday 23rd or Friday 29th
Jewellery in Paintings II: Artistic Splendour
This talk is full of glorious jewellery and will concentrate on the jewels worn by the sitters painted by the Pre-Raphaelites including Edward Burne-Jones and Dante Gabrielle Rosetti and Edwardian Portrait painters including John Singer Sargent and Philip de László. Their beautiful sitters wore jewellery by Fabergé, Carlo Giuliano and Child & Child to name but a few. This talk will lift the soul through colour and glamour.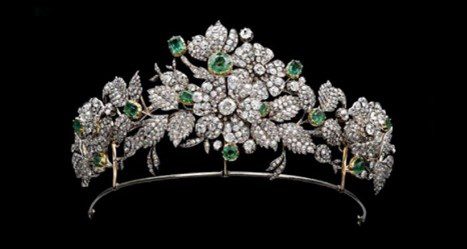 JULY
Friday 22nd, Thursday 28th or Saturday 30th
Exceptional Style: The House of Mellerio dits Meller
Mellerio dits Meller, a French Jewellery House dating back to 1613 is best known for their royal jewellery made for Catherine de Medici, Marie Antoinette, Empress Eugenie Bonaparte and Princess Mathilde Bonaparte, to name but a few. Mellerio Tiaras are still worn by Queen Sofia of Spain and Queen Beatrix of the Netherlands. The firm continued to be at the heart of French style and Fashion during the C20th, collaborating with other significant jewellers including Lalique and Boucheron. They never took their eye off fashion either and went into a collaboration with fashion designers such as Balenciaga, Patou and Dior. From glamorous jewellery and fashion to exceptional diamonds this is a talk full of style.
Lectures are individually priced at £38* and include tea or coffee on arrival
and a complimentary glass of fizz after the Talk.
The Gallery doors will open between 11am and 11.15am and the Talk will commence at 11.30am
* Terms & Conditions: Tickets are non-transferable and non-refundable. Refunds can only be made when we can fill a place from a waiting list. Unfortunately, we are not in control of the weather and unless we cancel a lecture due to inclement weather, we are unable to make a refund. Amendments to bookings once confirmed will incur an admin fee of £5.