Jewellery Talks at The Gallery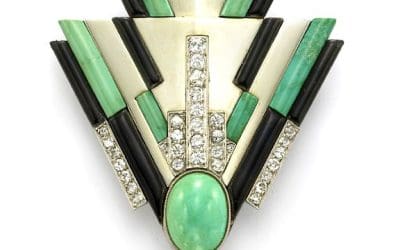 Dressed to Party: high society fashion and accessories and Artistic Revolution - Art Deco Jewellery: a look at the more colourful jewellery from this exciting period. These two talks are the perfect antidote to the winter blues. Doors open 11am - the Talk starts...
read more
Lectures are individually priced at £38* and include tea or coffee on arrival
and a complimentary glass of fizz after the Talk.
The Gallery doors will open between 11am and 11.15am and the Talk will commence at 11.30am
* Terms & Conditions: Tickets are non-transferable and non-refundable. Refunds can only be made when we can fill a place from a waiting list. Unfortunately, we are not in control of the weather and unless we cancel a lecture due to inclement weather, we are unable to make a refund. Amendments to bookings once confirmed will incur an admin fee of £5.
Join us at Susan Rumfitt Fine Jewellery
The Gallery is always an exciting hub of activity which we love to share with our clients. This can be through our Jewellery Talks at The Gallery Programme, which embraces the History of Jewellery and Gemstones or one of our Special Events where we invite guests from various fields to join us and talk about their experiences and share their knowledge. The Gallery is also a place in which we can hold private celebrations, corporate events including charity fundraising.
Gallery Events are a fun and relaxing way to share Susan's knowledge on the history of jewellery and The Gallery is always full of beautiful jewels for sale.
Here are some comments from our happy and satisfied clients:
"I love the lectures they've opened a whole new world"
"It was a lovely evening and Susan is clearly an accomplished presenter, one that knows her subject inside and out."
"I would just like to say a big thank you for your talk to our ladies lunch yesterday. I thought you were superb, and, I have had lots of feed back from our members saying the same."
"I know everyone really enjoyed the event …. thank you so much it was an occasion to remember!"
"Thank you for coming to the Arts Society Leatherhead to give such a very interesting talk on jewellery.  As you could tell by the applause, it was very well received by the members who were at the meeting."
If you would like to be first to know when the Jewellery Courses and Events are published please click here to join the mailing list.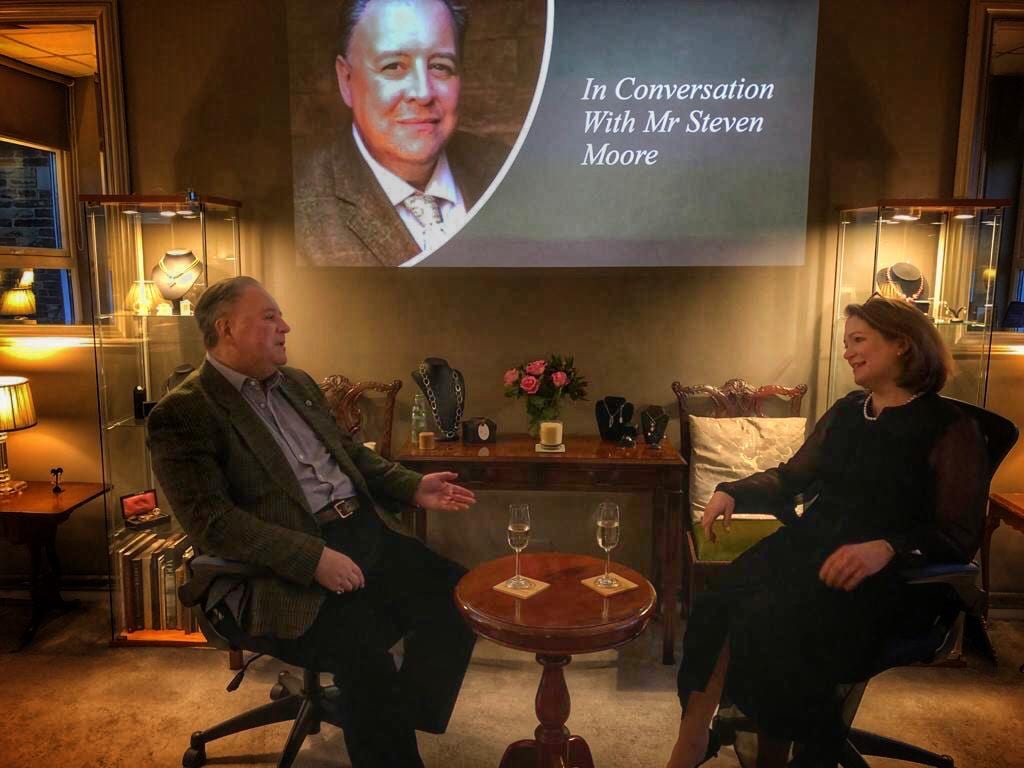 Special Events will be added here soon. If you aren't already on our mailing list, please click here to join.
Previous events have included a In Conversation with Steven Moore, a Fashion Show with L K Bennett and Wine Tasting with Ake & Humphris.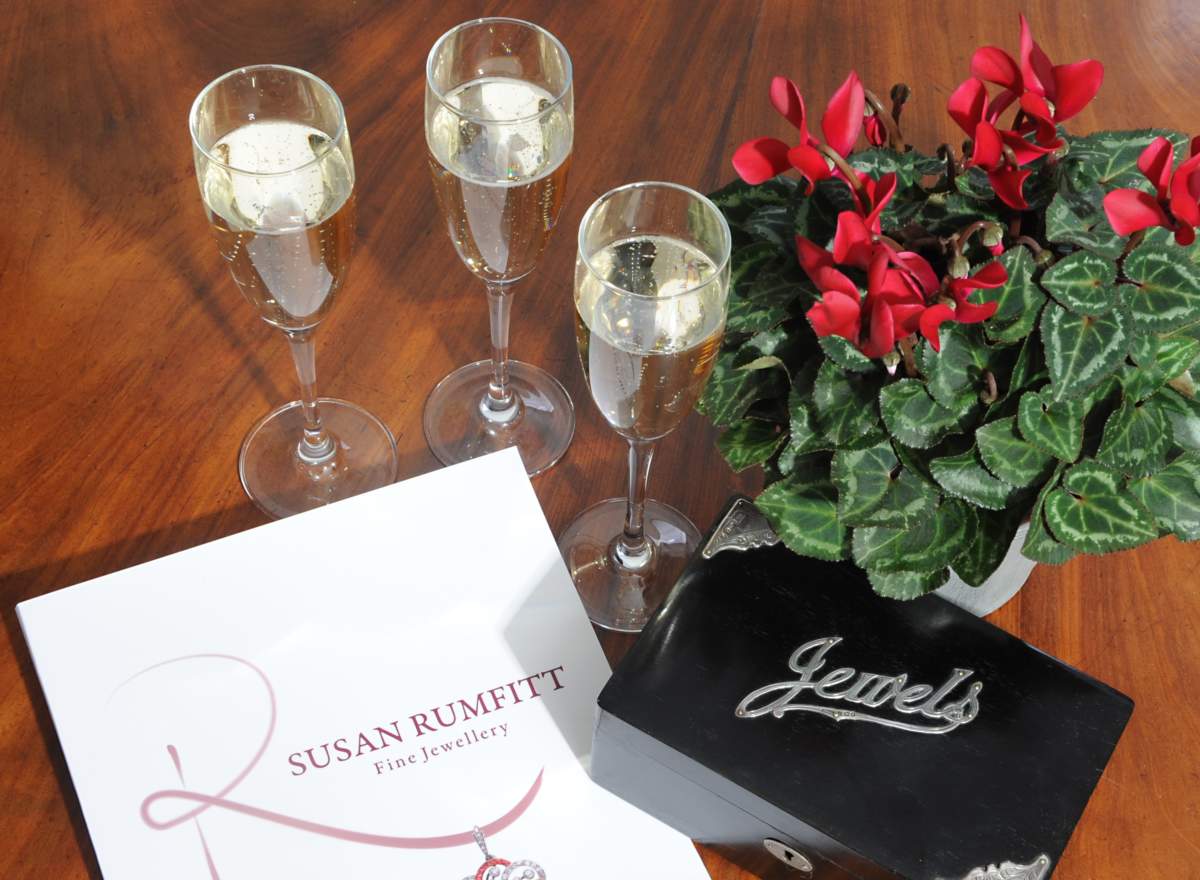 Planning Your Bespoke Event
Half Day
A lecture on either the history of jewellery or on gemstones chosen by you or your organiser. After the lecture there will be a handling session of jewellery relating to the subject. The morning will end with a complimentary glass of champagne.
Coffee and tea will be served throughout the morning.
Full Day
Two lectures on the history of jewellery from the period chosen. There will also be a jewellery handling session with an opportunity to use gemmological equipment to understand how jewellery specialists identify gemstones.  The day ends with a complimentary glass of champagne.
Tea and coffee are available throughout the day and lunch can be organised with our catering partners.
Anyone attending the course is invited to bring their jewellery along to find out information about the history or even value of the items.
Popular subjects include:
Designing for Wearing – Jewellery in the C20th
New Age Creations – Inspired Jewellery Design of the 1960's to 2000
Cocktails and the Fashion Conscious – 1940's & 50's Jewellery
The Garland Style – Jewellery in the Edwardian Period
Romance with Nature – the love and sentiment potrayed in Victorian Jewellery
A Cut Above the Rest – Diamonds
The Romance of Pearls