Georgian Jewellery
We are getting used to social distancing, but how can we express our love and friendship for people when we can't get near them. Georgian jewellery (all jewellery!!) may be the answer.
The Georgian period lasted from 1714 to 1830 and during this time jewellery design flourished. The abundance of diamonds and semi-precious stones from Brazil ensured there was a gemstone for everyone, whatever their taste and ensured that there was an abundance of jewellery available.
Whilst showing affection in public was frowned upon, and there were many arranged marriages, the language of gemstones became extremely important, consider ruby for passion, emeralds for hope, turquoise for 'forget-me-not'. Put a few stones in one piece and one could spell out a name or message by taking the first letter of each stone, such as 'REGARD' (Ruby, Emerald, Garnet, Amethyst, Ruby and Diamond') or DEAREST  (Diamond Emerald, Amethyst, Ruby, Emerald, Sapphire, Turquoise).
These colourful combinations appeared in all types of jewellery throughout the Georgian period, but by the mid C18th diamonds had started to become extremely popular as a betrothal ring. Diamond is the gemstone of Love after all. George III and Queen Charlotte were well known for their love of diamonds and in some minds overindulged in the purchase of them. Their love of jewellery certainly helped the jewellery industry during this period.
Despite the constraints on expressing one's love for someone, the Georgian period was exceptionally sentimental. From hearts, to flowers and of course musical instruments anything that expressed love, romance and sentiment was fashionable.
In the language of jewellery continue to ADORE (Amethyst, Diamond, Opal, Ruby and Emerald) your jewellery and keep adding to your collection FOREVER (Fire Opal, Opal, Ruby, Emerald, Vermeil, Emerald Ruby).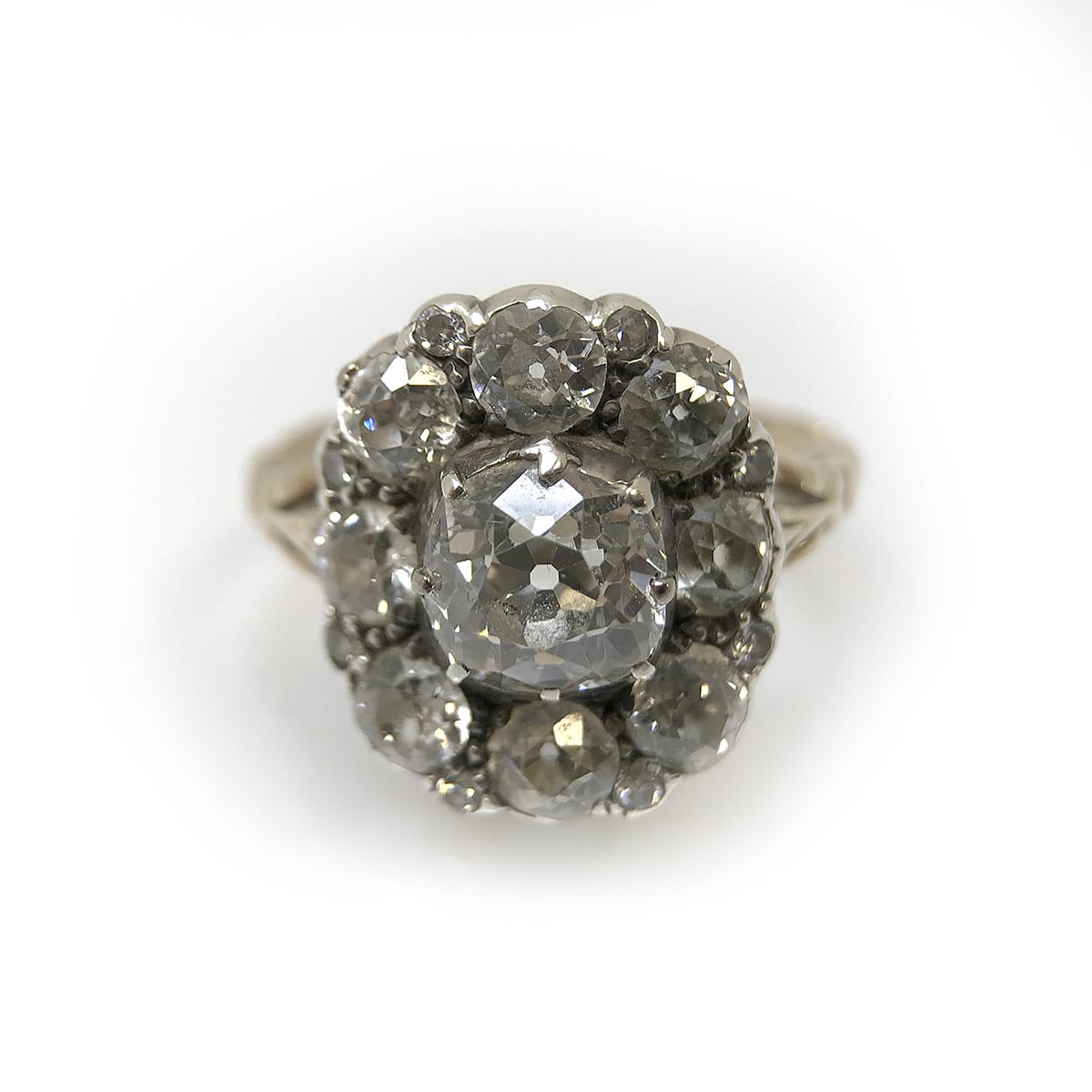 Please follow and like us: