Edwardian jewellery is sophisticated and elegant and is often referred to as the Garland Style of jewellery. The start of the C20th saw an increase in the supply of diamonds due to the new mines in South Africa. Consequently, diamonds dominated the design. As far as fashion was concerned there was a revived interest in the lacework of the Rococo period and this was incorporated into dress designs wherever possible. Interestingly jewellery design was equally influenced not only by the lacework patterns of the C18th but also the jewellery designs of the period too. Bows, swags, pendant drops, diamonds and pearls had dominated design through the Rococo period.
What also links the two periods is the precious metal Platinum. Platinum was discovered in the C18th but not fully utilised until the early C19th once advancements had been made in the understanding of the qualities of the metal. Previously set in silver and gold and looking rather heavy in execution, the C18th bow, swag and pendant motifs were transformed into delicate, light and feminine designs as a result of Platinum.
We always have a variety of Edwardian pieces in The Gallery and some are included in The Gallery Collection. If you have a particular design in mind, do get in touch as Susan can always source an item for you.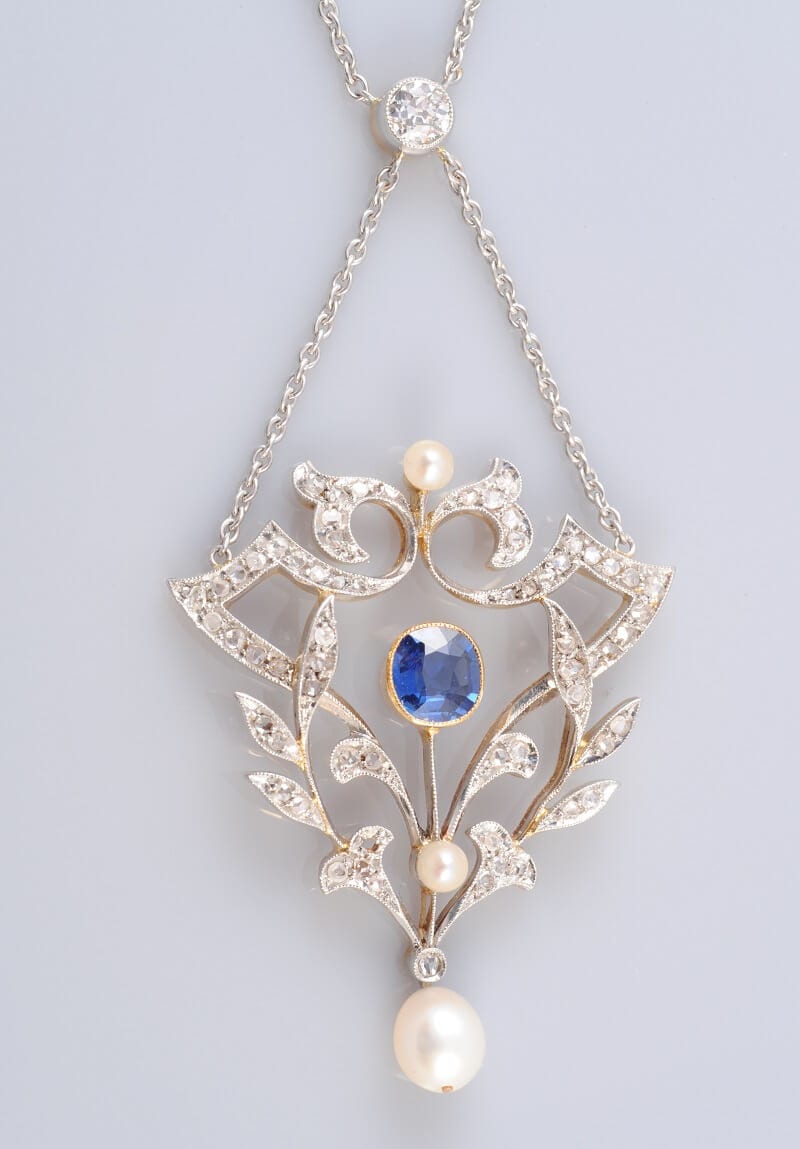 Please follow and like us: